SUPER Powerful Dragon's Breath Torch
This refillable wind proof torch can reach temperatures of 2300°!
SHOP THIS ITEM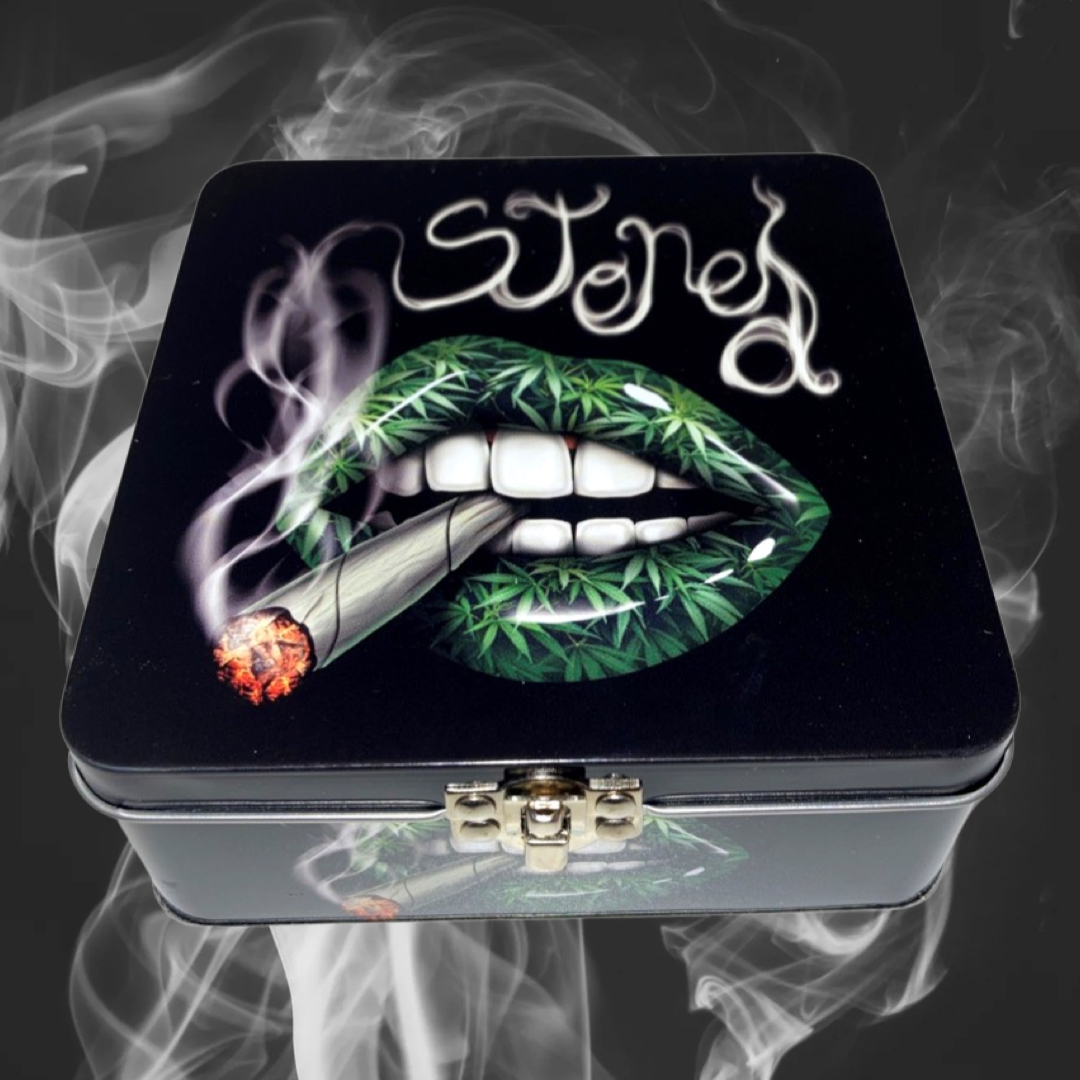 Latched Metal Printed Storage + Stash Box
This container is durable, light weight, and has a removable tray included. It's perfect for smoking accessories, medicine, jewelry, money, your stash and more! Available in a variety of designs.
SHOP THIS ITEM